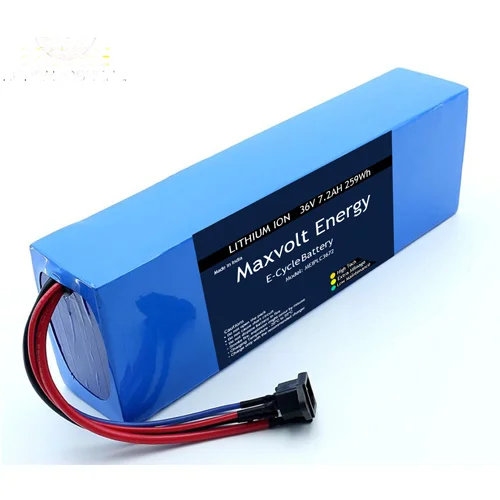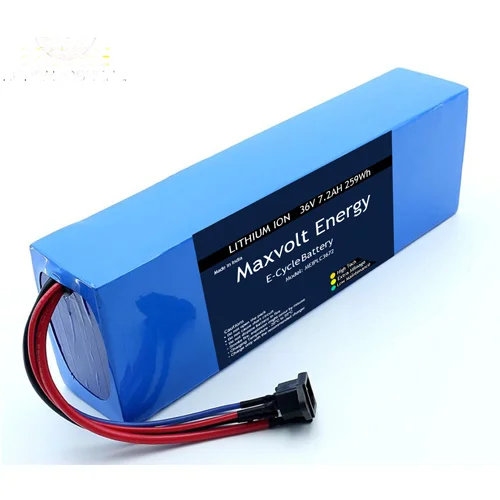 E-Cycle Lithium Battery
Maxvolt Energy Industries Pvt Ltd Introducing the future of Cycling. The High-Performance Lithium Battery for E-Bikes. With our range of E-Bike Batteries, your Bike will upgrade to it's fullest and revolutionize your e-cycling experience. Whether you're a seasoned e-bike rider or a newcomer in the world of Electric Cycling, our Best Lithium battery is here to take your rides to the next level. Our lithium battery boasts a high-capacity, long-lasting performance that will keep you cruising for extended distances. Say goodbye to distance fear as our offered battery ensures that you'll have plenty of power to explore your favourites routes. We Understand the importance of balance and agility in Cycling and considering this, our Lithium battery are designed to be compact and lightweight, making them easy to install and maintain.
As the Best Electric Cycle Battery Suppliers, our Lithium batteries are designed to fit a wide range of Electric Bike Models, making them the perfect choice for riders with different brands and Styles of electric Bicycles. With the Brand trust of Maxvolt Industries, forget long charging hours and recharge your e-cycle in no time. Thanks to quick charging, our Fast-Charging Lithium Batteries got zero to Full in a matter of minutes. Our batteries monitor temperature and voltage to protect against overcharging and overheating, ensuring a longer lifespan for your battery.
Being known in the industry as the foremost Electric Cycle Battery Exporters, our offered batteries can be bought throughout the country. Whether you live in the Rural area of any city or in the suburban of the mountains, we got your covered with our Battery range as well as Services Centres across the nation for quick Service of the batteries. Our Lithium batteries are eco-friendly and helps reduce your carbon footprint. We are proud to say that our batteries are a clean and green choice for every client.
Technical Specification

Ampere

36V 7.5Ah

36V 10Ah

36V 15Ah

Application

E-Cycle

E-Cycle

E-Cycle

Model Number

MEIPLEC-36014

MEIPLEC-36018

MEIPLEC-36022

Battery Energy

504Wh

648Wh

792Wh

Charge Voltage

42V

42V

42V

Charge Current

2A

3A

3A

Discharge Voltage

27.5V

27.5V

27.5V

Discharge Current

10A

10A

10A

Dimension

361mm*90mm*92mm

361mm*90mm*92mm

361mm*90mm*92mm

Weight

4kg

5kg

7kg

Pack Type

Soft Pack/Hard Pack

Soft Pack/Hard Pack

Soft Pack/Hard Pack